Greensboro, North Carolina
2130-E New Garden Road Greensboro, North Carolina 27410
Store Hours: Monday – Saturday 10am – 8pm, Sunday 1pm – 6pm

Semi-Annual Sale
Now thru Sunday, January 22nd
1000's of new markdowns
PLUS
10% OFF the entire store!
Thru the end of January, sell us 4 pairs of jeans (cute, current, and in awesome condition, of course) and earn an extra $5! There is no limit—so bring us your jeans! Just mention "MY Jeans" to earn your extra $$.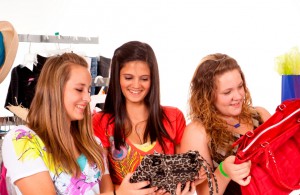 New Store in Raleigh
Uptown Cheapskate has a new store in Raleigh, North Carolina . The store is located at 2161 Avent Ferry Rd, Ste 200 Raleigh, NC 27606.
Your Clothes, Our Cash, Let's Trade
How it works: We'll pay you to clean out your closet. We are currently buying the best of all seasons and styles of men and women's clothing. We're especially looking for FALL and WINTER items. You earn more for items that are freshly laundered, wrinkle and stain free, and most importantly-STYLISH!
Cash or Store Credit: If you take your payment in cash, you will walk away with cash in hand same day. If you take your payment as store credit, you will walk away with 25% MORE for your things. That's 25% MORE FREE to restock your wardrobe at Uptown Cheapskate. Your store credit will never expire and can be used anytime!
Our Favorite Brands
Billabong
American Eagle
Seven For All Mankind
True Religion
Quiksilver
Citizens of Humanity
Ella Moss
Obey
Urban Outfitters
RVCA
Forever21
Free People
Abercrombie
Coach
..and more!